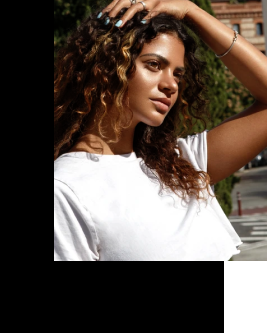 It's what's inside that counts
We're big on transparency, so we'll always tell you what we put into and leave out of our products, and why we chose to include them (or not). It's important to us that our products do good, as well as look good (and feel good!), so we're constantly evolving our formulations and reviewing their ingredients based on the latest scientific reports and ingredient technologies.
Above all, we believe in quality, not quantity. Phase Zero is all about using ingredients that have real benefits and won't cause irritation, clog your pores, or impact the efficacy of our products. Anything that is deemed harmful or has questionable safety data will be removed.
We believe that beauty products should give the best results as possible, using the best materials available, so the below list will tell you about the ingredients that we promise never to use, the manufacturing and testing guidelines we adhere to, and our 'clean beauty' philosophy.
We hope you find this a helpful resource. If you have any questions, we're here: hello@phasezeromakeup.com.
Clean Philosophy
We have never tested on animals, and since March 2019 all formulas we've produced have been vegan friendly and free of any animal-derived ingredients. We don't believe in waste, so you may notice that a few of our older (non-vegan) products are still available on site and are not labelled as 'clean'.
Animal Products & Byproduct
No animal testing
No animal fats, oils (currently being phased out), or musks
Phase Zero has been 100% vegan since March 2019
Health and Environment Concerns
Phase Zero Makeup is gluten-free
California Prop 65 Compliant
No phthalates (DBP, DEHP, DEP) or bisphenols (BPA)
No mercury or mercury-containing ingredients (including Thimerosal)
Insoluble plastic microbeads are prohibited in rinse-off formulas
Manufacturing Transparency
All of our products are manufactured according to GMP requirements
Colourants
All FDA-approved
Non-coal tar derived colourants
Allergens & Irritants
Only asbestos-free talc can be used
No mineral oil
Only USP grade petrolatum can be used
No Resorcinol
No undisclosed synthetic fragrances above 1%
No retinyl palmitate
Ingredients Philosophy
We review our ingredients on a monthly basis and adhere to Sephora Clean standards. Here is a list of common ingredients we formulate without.
Parabens
Sulfates — SLS and SLES
Phthalates
Mineral Oil
Formaldehydes
Formaldehyde-releasing agents
Retinyl Palmitate
Oxybenzone
Coal Tar
Hydroquinone
Triclosan
Triclocarban
Undisclosed Synthetic Fragrances above 1%
Ethyl acrylate
Ethyl methacrylate
Methyl methacrylate
Butyl methacrylate
Hydroxypropyl methacrylate
Tetrahydrofurfuryl methacrylate
Trimethylolpropane trimethacrylate
Aluminum salts
Animal oils, musks or fats
Benzophenone Related Compounds
Butoxyethanol
Carbon Black
Lead
Lead acetate
Methyl cellosolve

Methoxyethanol
Methylchloroisothiazolinone
Methylisothiazolinone
Mercury compounds (Thimerisol)
Resorcinol
Talc: Asbestos-free talc is OK
Toluene
BHA
BHT — threshold is 0.1%
DEA
TEA
MEA
ETA
Nanoparticles — as defined by the EU
Petrolatum - Only USP grade can be used
Parrafin - Only USP grade can be used
Phenoxyethanol - Has to be under 1%
Polyacrylamide
Acrylamide
Bromostyrene
Deastyrene/acrylates/dvbcopolymer
Sodium styrene/divinylbenzene copolymer
Styrene oxide
Styrene
1,4 Dioxane - Tested prior to use
Insoluble Plastic Microbeads are prohibited
in rinse-off formulas